A series of words that describe something for the AI to generate. For image generation a prompt can look like this:
A cute kitten sitting inside a cardboard box.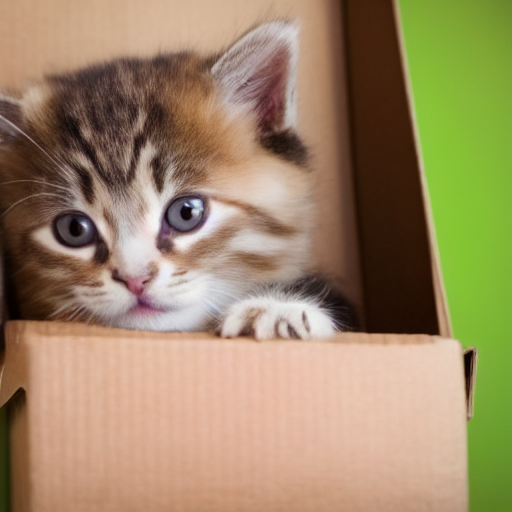 Basic readable descriptions work great at generating what you intend. There are also additional descriptors, techniques, and phrasing that can guide the AI to generate more beautiful, creative and wonderful results.
Static noise cat in a box:0.5 anime cute kitten very cute cat inside a cardboard box very detailed trending award-winning establishing shot splash art painting with dramatic volumetric lighting:0.5
In the above prompt example, many new terms have emerged and new numbers too. These all have a great effect on the resulting image and transform it into wonderous artwork.
What is a "static noise cat in a box"? As OpenAI's Text-Davinci-002 model would say "This ai art picture is of a cat in a cardboard box in an anime style. The cat is surrounded by a static noise, which makes it look like it's in a box." Well, it certainly looks like it's in a box, though the static noise is mixed with the anime cute kitten to produce weird and beautifully unique creations.
About AIPrompts.ca
This site is for sharing ai generated images and other media along with the techniques to recreate them. AI generation is a process that benefits greatly from experimentation, iteration and knowledge sharing. This is why our goal is to help people create and share incredible art. Let's make something beautiful!
Create a Custom Model
Send over your images (at least 20) and have a custom LoRA model created that allows Stable Diffusion to create new images based on new training data. Create custom portraits or images in a particular style.
Let's make something beautiful.